Welcome to Jornadas Doutorais do Departamento De Física!
We are excited to announce the 2023 Jornadas de Doutoramento do Departamento de Física! Jornadas will occur on the afternoons of the 29th and 30th of March 2023 in room Sala de Atos (6.2.56), Building C6.
We are organizing an action-packed event where you will have the opportunity to get to know the latest that is being made in Ciências, showcase your work and, above all, meet and discuss ideas with your department PhD colleagues! We are expecting a massive turn-out.
The Jornadas will feature two different modes of participation:
> Oral presentations (10 min) concerning your PhD work;
> Posters to show your work during coffee-breaks, together with a time for a flash (1 min) presentation.
Keynote speakers, relevant both in academia and the industry, will also participate in the event alongside you. You will have a chance to get to know their work and impress them with your presentation/poster!
Additionally, there will be short video interviews of former PhD students sharing with us their journey after completing their PhD.
A novelty this year, we are organizing a dinner where we can better know our colleagues in a more informal environment.
Patricia Muiño
Patrícia Muiño graduated in Physics and obtained her PhD in Particle Physics from the Universidade de Santiago de Compostela. She has been a research fellow at DESY and at CERN. She is an assistant professor at Instituto Superior Técnico (IST), a researcher at LIP, the coordinator of the Portuguese ATLAS Group, and the Portuguese representative at the European Committee for Future Accelerators.
Zita Martins
Zita Martins graduated in Chemistry at Instituto Superior Técnico (IST) and obtained a PhD in Astrobiology at the University of Leiden (Netherlands). She is an Associate Professor at IST and Co-Director of the MIT-Portugal Program (MPP). She actively participates in projects of the European Space Agency (ESA) and is an Advisor for Science, Innovation and Digital Transition for the Presidency of Portugal.
Paulo Ferreira
Paulo Ferreira graduated in Technological Physics from the Faculdade de Ciências da Universidade de Lisboa, and got his PhD in Electrical and Computer Engineering from the Instituto Superior Técnico (IST). He has worked in medical physics at the Instituto Português de Oncologia de Lisboa de Francisco Gentil (IPOLFG). He is currently working in the Champalimaud Foundation.
Luis Cabrita
Luís Cabrita graduated at FCT-UNL in Applied Chemistry – Organic Chemistry. During his PhD he studied anthocyanins at Univ. Bergen, Norway. During several years he did research at FCT-UNL and Inst. Politécnico Bragança. He was the founder of a start-up, Biocolour, and worked for the pharmaceutical industry. Since 2015 he is responsible for the Department of Product Engineering at Amorim Cork Research.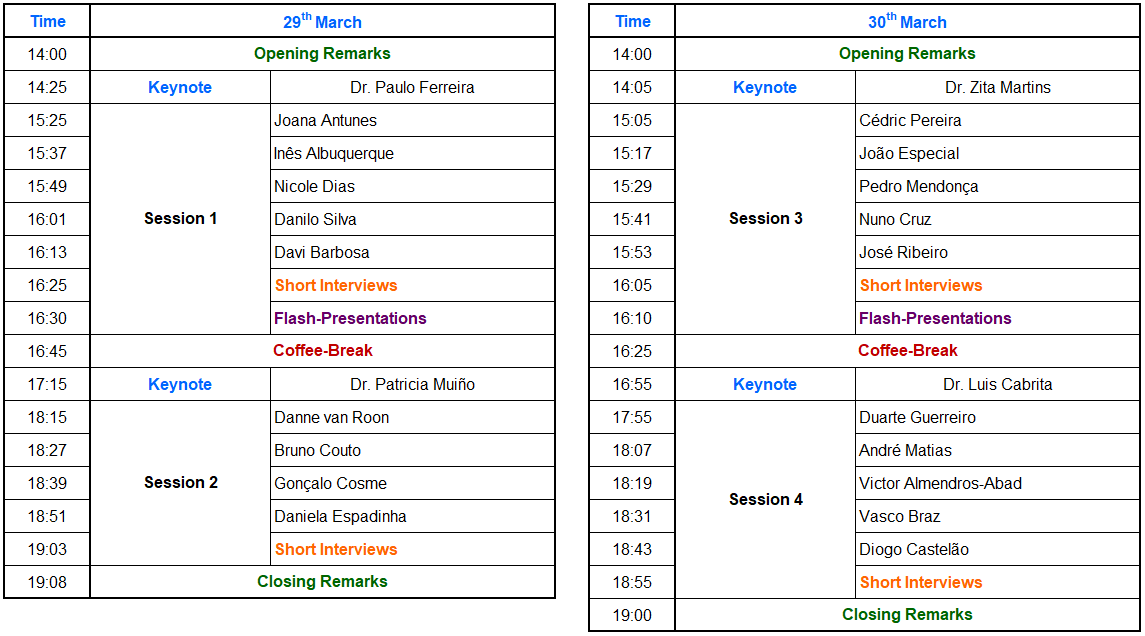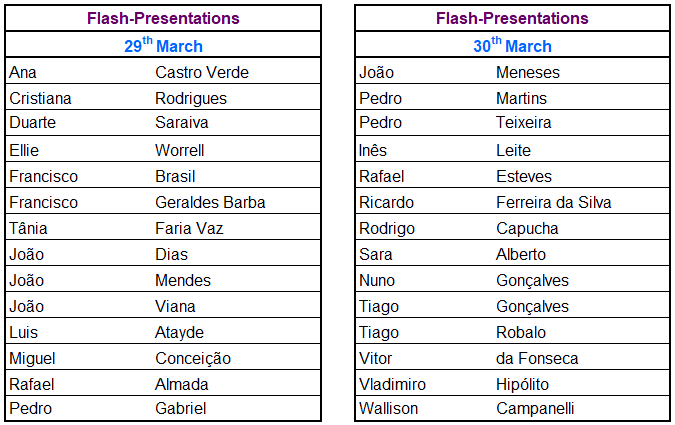 Email:
     jornadasdf@ciencias.ulisboa.pt
Team:
     André Matias (afmatias@ciencias.ulisboa.pt)
     Cédric Pereira (cppereira@ciencias.ulisboa.pt)
     Cristiana Rodrigues (fc50376@alunos.ciencias.ulisboa.pt)
     Duarte Guerreiro (fc45319@alunos.ciencias.ulisboa.pt)
     Nicole Dias (ngodias@ciencias.ulisboa.pt)
     Tiago Gonçalves (tgoncalves@alunos.ciencias.ulisboa.pt)